Haulover Park is a 99-acre (40 ha) urban nude beach located in metropolitan Miami, just north of Bal Harbour, Florida. The park is located on a shoal between the Atlantic Ocean and Biscayne Bay, just north of the Broad Causeway (SR 922) and Collins Avenue.
Welcome to the top clothing optional beach in the United States, Haulover Beach!
Haulover Beach has been mentioned in many top 10 lists of the best nude beaches in the world by numerous travel publications, such as Trip Advisor, The Travel Channel, CBS News, and more. Visit our page, Haulover Beach in the News to read all about it!
The weather at Haulover Beach is almost always phenomenal, and there are a ton of hotels with in walking distance for you to stay at…
Haulover Beach Park contains one of south Florida's most beautiful clothing optional beaches–a 0.4 mile stretch of beach on the northern portion that draws people from all walks of life, from other states, Canada and a variety of other countries. Nestled between the Intercoastal Waterway and the Atlantic Ocean, it has pristine white sand shores, open ocean surf, various shaded picnic facilities, beautifully landscaped sand dunes, and concession stands. The beach is ideal for surfing as well as swimming.
Sea Mountain Luxury, Romantic, Nude Spa, Resort Hotel, Day Lounge, Day Club and Night Club. USAs top ranked Adults Only Lifestyles Club Resort and SPA. Awarded, Private, Romantic, Nude Spa, Hotel and 24 hour Resort. Desert Hot Springs / Palm Springs CA  –  www.nudespa.com – 877-928-2827
First-Timers Guide & Nudist Etiquette
There are a handful of guidelines that are good to know for anyone who is visiting a clothing-optional beach for the first time.
The expectation of privacy
While a genuinely friendly group of people, most nudists and visitors to a clothing-optional beach or resort attend with an expectation of privacy. Typically many people will only offer their first names if you are in a situation where you are introduced. Many people like to keep to themselves, and that is something that should be respected. If someone smiles, it's OK to smile back, or give a polite wave – but most people keep to themselves and do not interrupt each other's time on the beach. For their own sake, many professionals many choose to not divulge their occupations or places of employment. If you're in a situation where you're chatting with someone, please do not try to pry into one's personal details. Let them share what they are willing to – but don't dig deeper than is acceptable.
Pictures and Photography
Just because a person feels comfortable laying in the sun nude in a social setting does not mean that they are asking to have their picture taken. Whenever visiting a private clothing-optional resort, cameras and cell phones with photo capabilities are prohibited from being brought in. Since Haulover Beach is a public clothing-optional beach, no law exists prohibiting these devices, however one should still use the correct etiquette regarding photography in a clothing-optional setting. Never photograph anyone without their permission. Doing so may constitute harassment, which then involves law enforcement. Haulover Beach has been a great place for people in South Florida to visit, and we don't want to jeopardize our relationship with the city of Miami based on increased complaints or police involvement. Keep to yourself and don't take pictures of people without their permission.
Towels are a must
One of the first things noticed at a first social nudity gathering is that everyone carries a towel with them. As a courtesy to others, nudists always place a towel down on any area that they will sit on, especially chairs or public benches. Those who go into the ocean for a swim will generally carry two towels, one for sitting and one for drying off.
Staring and gawking at others
Most people from childhood were taught that staring is considered rude. The same is true in a clothing-optional setting such as Haulover Beach. Naturally, if it's your first time, you're going to be curious and you'll want to look around at the people near you. This is a normal element of human curiosity – but you're expected to keep to yourself and not ogle or stare at those around you. Remember that nudists and people in a clothing-optional environment enjoy nudity for the sake of nudity and do not go nude because they want others to stare at them, or to be show-offs. Most people at a clothing-optional beach have a very low tolerance for people with voyeuristic tendencies. Gawking at someone is totally taboo. People expect eye contact if they choose to be spoken to.
Sexual activity and public displays of affection
As public, family-friendly environments, there are strict rules about public displays of a sexual nature. Sexual touching of another or self is not permitted and is completely illegal. You are subject to arrest if you are acting in a sexual manner.
Because men are human beings, they are often concerned about erections. Actually that is generally a non-issue because a clothing-optional environment is not a sexually-charged atmosphere. The natural nervousness that a person feels during a first nudist experience generally precludes the possibility of having one. In the unlikely event that an erection does occur, the rule of thumb is that the condition should not be flaunted because people really do not want to look at them. Covering up with a towel, taking a dip in the ocean or turning over on one's stomach are all acceptable methods of dealing with the situation politely.
Piercings, tattoos, and grooming
Since you're in a clothing-optional environment, if you get naked, your whole body will be out for people to see. This may be a concern if you have piercings, tattoos, or groom yourself in a way that is normally only seen when you're completely naked. So you can ease your concerns: Nobody cares!
People who go to clothing-optional beaches (like Haulover Beach) have no piercings, some may have genital piercings, others might have nipple piercings, many have ear piercings, etc. Some people have tattoos, some do not. Many women and men shave off their pubic hair, others choose not to. There's nothing to be concerned about – all walks of life visit Haulover Beach and have a great time!
Aside from being naked, clothing-optional social gatherings are really more like a regular clothed beach than anything else. Vulgar jokes, unwanted advances, excessive profanity or comments about another person's body parts are all unwelcome. Any behavior such as this is considered harassment and is unacceptable.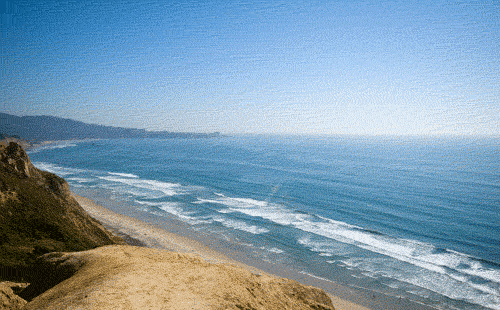 Come to the most unique and upscale lifestyles temple on earth and see where desire can be achieved by positive loving each day and night of the year.  The Sea Mountain One Love Experience brings Passion, love and a sacred PARTY to the land of Las Vegas.